Jorge Gascón
PhD in Computer graphics
Welcome to my academic web page!
About Me:
Hello! my name is Jorge Gascón and I recently had the privilege to obtain a PhD at Universidad Rey Juan Carlos (URJC Madrid), with my advisor Miguel A. Otaduy.
I'm a member of Modeling and Virtual Reality Group (GMRV). More information following this link.
Currently I am starting a small startup, whose name is Yickes, and it is dedicated to developing 3D applications and online games for mobile devices.
Additionaly, I
Research:
Currently I'm working on how to improve collision detection and physics simulation of deformable bodies with Miguel A. Otaduy and José Miguel Espadero as a part of the GMRV team.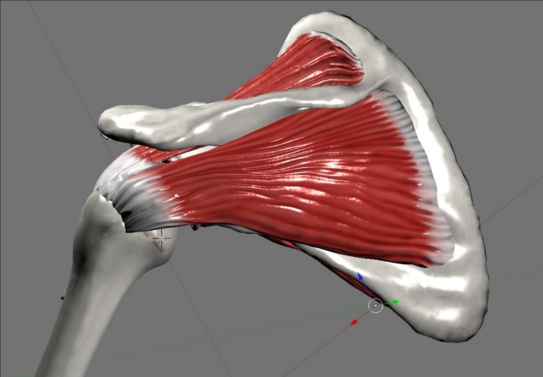 One of the tasks I was assigned is the realistic interactive simulation of muscles
for example the interactive simulation of the supraspinatus muscle of the shoulder (above).
These simulations are useful for medical training applications for surgeons.

Contact Info: